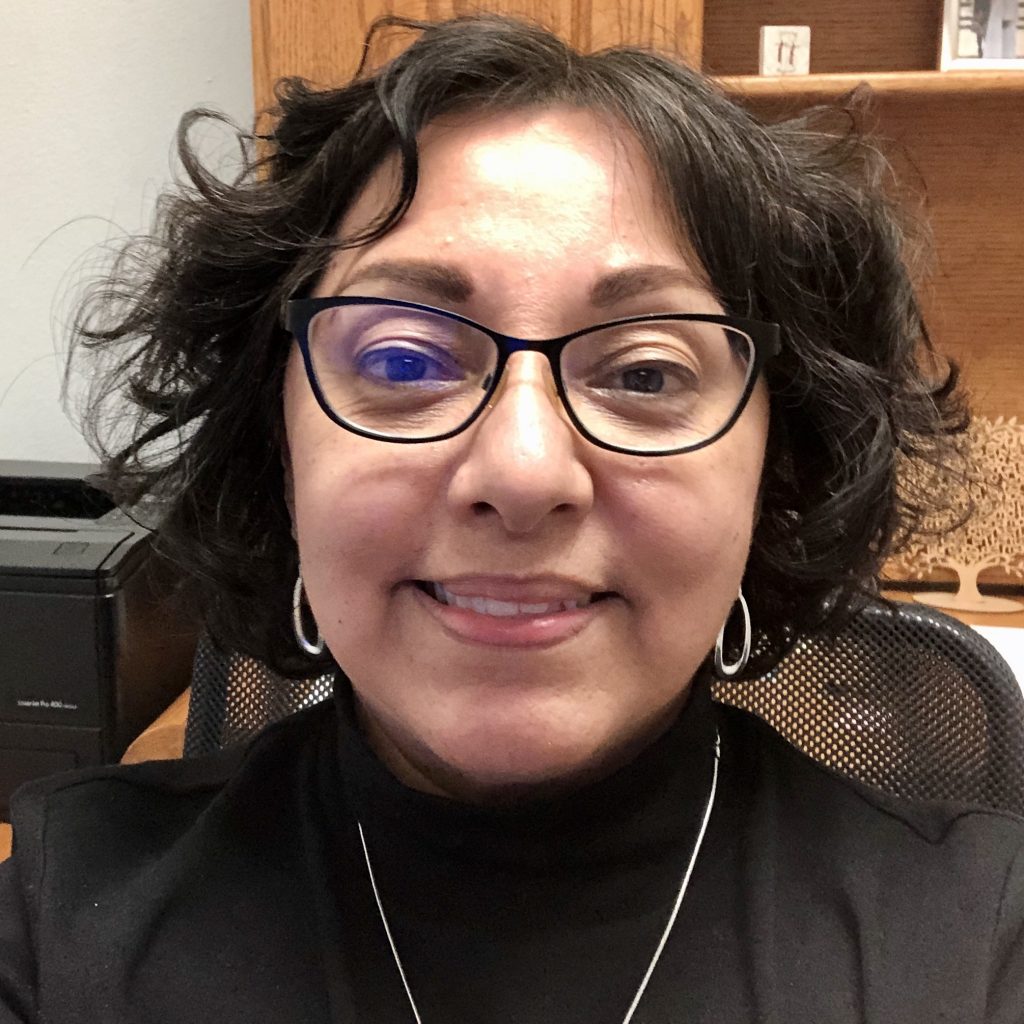 Irene Menchaca-Booth
Irene Menchaca-Booth did not intend to work in an immigration law office. Brushing up on her office skills at a temp agency, she was asked to fill in for another worker who had failed to show up at a client's office. The office was Mautino and Mautino, and the rest is history.
The year was 1996, and Irene was a newlywed who relocated to San Diego from her native Chicago with her husband, Bob. Irene has a background in administration, rising to International Services Coordinator for USG, at the time a major corporate presence in downtown Chicago. In 1990, she moved to The Wyatt Company, an actuary and consulting firm, where, among other things, she was responsible for event planning. Irene was so well respected by Wyatt, that the company offered to create a new Marketing Event Planner position for her at their La Jolla, California offices. Instead, Irene decided that she wanted a job that would allow her to focus on her new husband and building a life with him. After taking a few months off, Irene decided that she needed to brush up on her office skills before submitting resumes.
Irene quickly decided that she liked immigration law, and she grew with the firm, starting as a receptionist, and growing to her current position as Senior Paralegal. With more than 25 years working for the same firm, Irene has seen it all, from the old Western Hemisphere Priority Date program, to employment visas and family based green card applications, naturalization and citizenship.
Still in love with her husband, Irene is very involved with her local church, where her husband serves as a Deacon.
Irene speaks Spanish and English.