Who is the Most Immigration Attorney?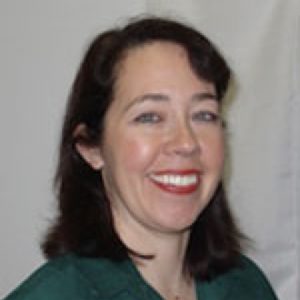 Business immigration, permanent residence and green cards, work visas, marriage and family immigration, deportation, asylum, immigration court proceedings—immigration, citizenship and nationality law is always changing and growing increasingly complex and confusing.
How do I begin? What questions do I ask? Who will help me figure it out?
CHOOSE the attorney who is dedicated to being current, well-read and well-networked. You want an experienced expert—prepared and capable of giving you the best possible legal service for your money.
More importantly, choose the attorney who understands your goals and your needs thoroughly. Because every one is unique, every case different. The attorney you pick needs to be able to explain—with patience and clarity—the whole process and what you can expect so you can feel at ease.
The right choice will allow you to rest assured that your attorneys are committed to walking you through each step of the way with timely updates and impeccable attention to details.
Kathy Mautino

understands.

The attorneys at KATHRIN S. MAUTINO, APLC, are legal experts. With their combined years of shared experience, together with the high-level of service provided by our experienced staff, you'll feel confident about receiving the best client experience.
Find out Today how Kathrin and her team can help you achieve your immigration goals.

Kathrin S. Mautino is a long-time member of IMMLAW, the National Consortium of Immigration Lawyers, the prestigious, invitation-only professional network of the some of best-of-the-best in the area of U.S. immigration & citizenship law.
IMMLAW attorneys serves clients in major cities across North America. As an IMMLAW member, Ms. Mautino represents San Diego and Southern California proudly.
Clients, who have entrusted us, say…
Amazing…

⭐️⭐️⭐️⭐️⭐️

Amazing experience and excellent results. They really care for their customers. She will tell you [from] the beginning if she can help or not. She will not make you waste your time and/or money. 100% recommended.

—E. L.
Excelente…

⭐️⭐️⭐️⭐️⭐️

Ya tengo 6 años que pudimos legalizarnos y grasias a Dios que llegó Katherine excelente abogada y sigue ayudando a familiares y amigos. 100% recomendada.

—L. M.
Super… The BEst…

⭐️⭐️⭐️⭐️⭐️

Super nice, and professional. The entire team at this law firm is the best. I will always refer this firm for anyone needing immigration counsel.

—J. G.

How can we help you today?
Become a U.S. Citizen
Want to vote? We've helped hundreds of people become naturalized as U.S. Citizens. Are you next?
Immigrate to the U.S.
Live and work permanently as a U.S. permanent resident through family or employer sponsorship.
Visit or Work in the U.S.
Planning to live/work to the U.S. temporarily? We'll help with filing for your visitors or work visa.
Not quite sure? It's okay.
We understand how difficult it can be to know where to begin or what questions to ask.
So, let us help you figure it out.
Click below to Learn how Kathrin and her team can help you achieve your immigration goals Today.
Or,
CLICK HERE
to download Kathrin's contact information to your device to call later.